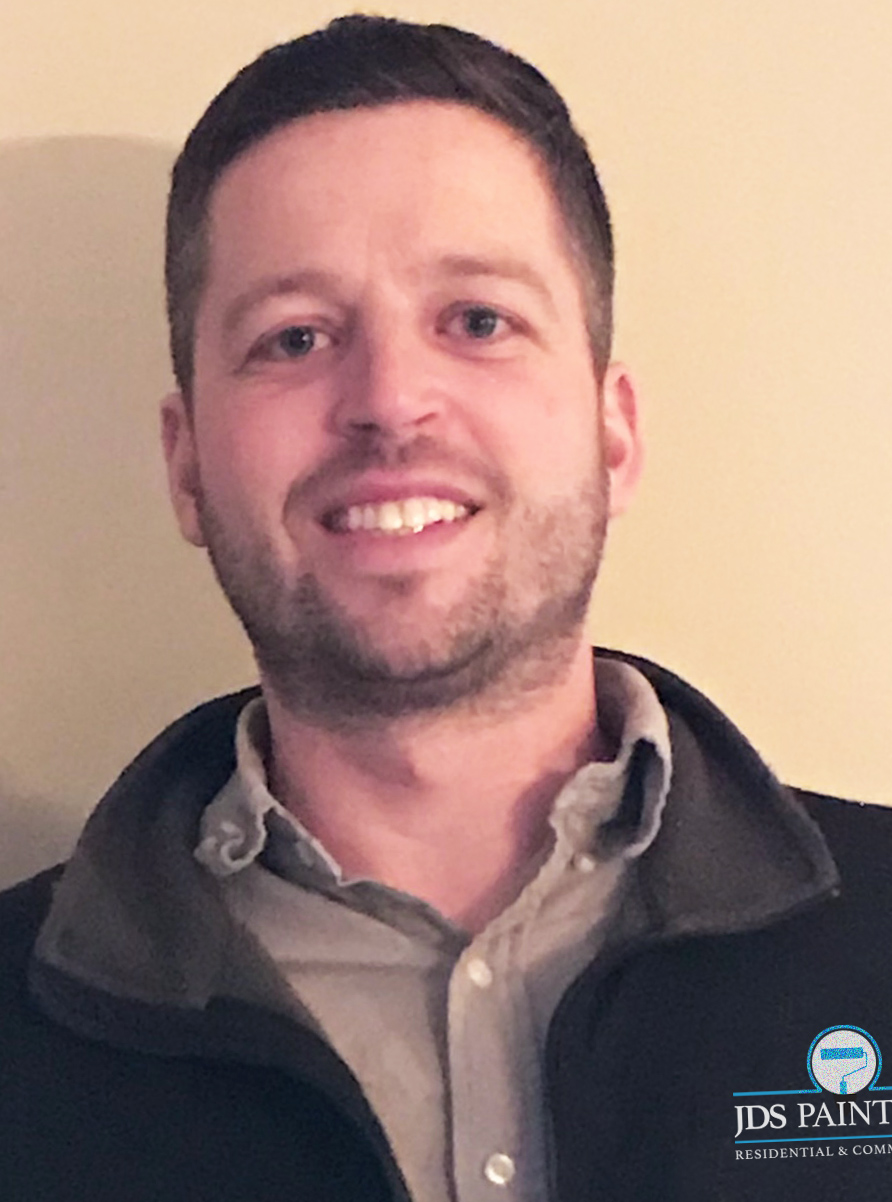 Jonathan S. Stunkard, Owner
Our Promise
JDS promises exceptional
customer service and
only the best quality
workmanship by our
team of experts.
Our Team at JDS Painting
JDS Painting is a company built on the old-fashioned values of sacrifice, hard work and attention to detail.  Since opening doors for business in 2013, owner Jonathan Stunkard and his 20 years of experience has built and retained customer relationships built on loyalty and honesty.  JDS Painting does not consider itself just a company, but a family of professionals who truly enjoy working together and for one another.
Our Service
JDS Painting specializes in custom and professional interior and exterior painting, transforming spaces with color and care. With over twenty years of experience in the residential, commercial and industrial painting markets, JDS Painting is best renowned for a customer centered focus and consistent delivery of a reputable finished product.
Your Experience
JDS Painting is dedicated to you, we appreciate the opportunity to earn your business. The satisfaction in knowing and not assuming should "matter," JDS believes in clear communication and a professional practice of respectful dialogue from the initial estimate to final walk through.
Estimate 
JDS Painting encourages questions before and during the "free" estimate process. Details about your vision are important to us. Our estimate documentation details the entire scope of work with clear and concise terminology, so there are no surprises.